JIU-JITSU and SELF-DEFENSE
At Innercity Martial Arts, physical culture and moral training go hand-in-hand with self development, with the ultimate aim of self-perfection.
Jiu Jitsu is a primarily grappling martial art that is categorized into modern day sport Judo and sport brazilian Jiu jitsu. It is often said, one art two sports. Jiu jitsu teaches proper falling, throwing, escapes from being pinned, self-defense from strikes, and submissions.
WHAT ARE THE BENEFITS OF STUDYING JIU-JITSU AT INNERCITY?
IT IS A GREAT PLACE FOR:
Physical fitness

Mindfulness

Creativity

Strengthening Bonds

Stress Relief

Making Friends
Quality Premises. Equipment.
Clean. Safe
German Dax tatame mats pad our floors AND our walls.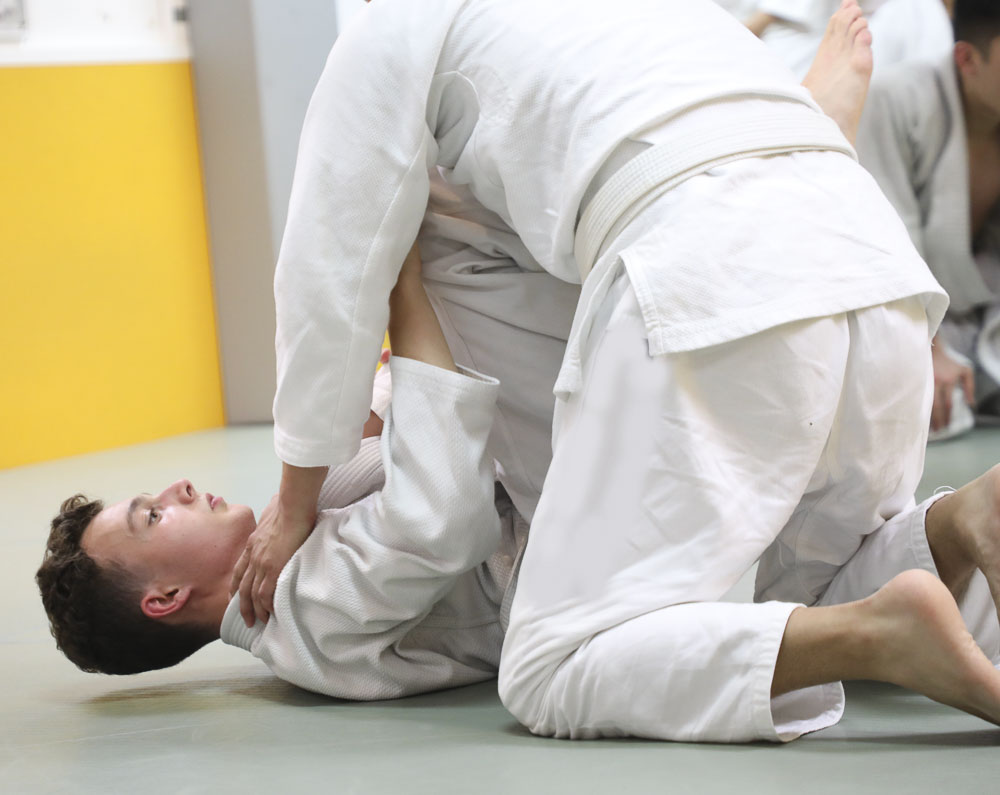 Curriculum based instruction
The main focus of jiu-jitsu is not striking but in controlling and diffusing a situation .
Innercity Martial Arts started as Shah Franco Martial Arts in 1992, and was one of the first clubs to teach Brazilian Jiu Jitsu in Canada, and the first in Toronto. Needless to say we have decades of experience teaching the people of Toronto the techniques, methodology, and philosophy of awareness and inner calm that is the core of jiu-jitsu.
Created by Prof Franco, this board a compilation of GM Helio Gracies's self-defense attacks, and is used worldwide, including Toronto Police College's Brazilian Jiu Jitsu Club
BOOK A TOUR
We invite YOU to come learn more about our classes and try one of our classes to see why jiu-jitsu is practiced around the world.